Skip to Content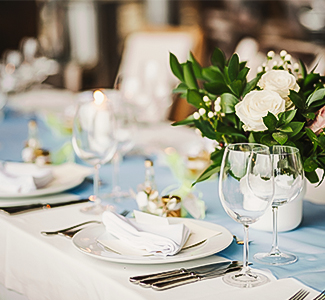 Flavors that Seduce & Inspire
From customized wine blends to edible flowers, our meticulously crafted menus are a springboard to some of the finest wedding catering in Birmingham.
Menu Offerings
Hors D'oeuvres
Small plates to delight the appetite.
Plated
Masterful presentation at its finest.
Buffet
Indulge in a little or a lot of everything.
Display
An alluring showcase of flavorful artistry.
Display Enhancements
Land and sea for all to savor.
Additional Affairs
From first welcome to final farewell.